PRODUCERS AND EXPORTERS
OF CORK STOPPERS
SINCE 1972
NATURALLY THE BEST NATURAL STOPPERS
At M.A.SILVA, we produce cork stoppers while looking after the environment.
At M.A.SILVA, in addition to the raw material, everything is intertwined in a sustainable way. All our steps promote, naturally, an increasingly greener planet. A more prosperous home, where we experience a symbiotic relationship between nature and the cork industry.
With cork and focused on the planet, we naturally produce the best cork stoppers and contribute to preserving biodiversity. In 2022 we celebrate 50 years of history, leadership, innovation and a regular presence in the four corners of the world.
We operate at the forefront of the cork industry, simultaneously with the technical demands of a 100% verticalised activity, in the production of natural and technical cork stoppers, whose performance has earned us several awards and distinctions, above all for cutting-edge technologies that guarantee the eradication of TCA – DYNAVOX®, SARA ADVANCED®, NEOTECH® and ONEBYONE®.
At M.A.SILVA, we contribute to a better world by producing the best cork stoppers. Those that pass through the hands of the best people and technologies, and that therefore allow us to be, naturally, in perfect harmony with nature.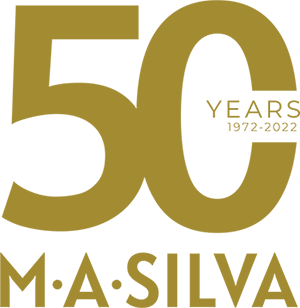 1972
Year of the foundation of the group, with the incorporation of the company by its current CEO, Manuel Alves da Silva.
1975
In 1995, the group invested in a company laboratory to meet the different demands of the markets in which it operates. In 1999, Manuel Alves da Silva invested in creating a company dedicated to the production of technical cork stoppers, hence the emergence of M.A.SILVA 2 – Cortiças, S.A.
2000
In 2000, a new phase of international expansion began, with the establishment of a local cork-finishing facility in the United States, M.A.SILVA Corks USA, LLP.
2002/4
In 2002, M.A.SILVA France S.A.S. is founded as a strong investment in the German market, through an exclusive agent with a significant market presence. In 2004, with the development of markets and an emphasis on the vertical integration of the production chain, a considerable investment was made in the creation of M.A.SILVA 3 – Cortiças, S.A.
2005/7/9
In 2005 and 2007, respectively, the company obtained the ISO 22000 standard and purchased new gas chromatography and mass spectrometry equipment for its laboratory. In 2009, new steps were taken towards internationalisation, with the establishment of M.A.SILVA Cortiças do Brasil Ltda., M.A.SILVA Corks Australasia, Pty, LLP and Importadora de Corchos M.A.SILVA Chile, Lda.
2011
In 2011, M.A.SILVA Garzón Spain, SL. was created in order to respond to the demands of the local wineries, and to enable a more direct and effective expansion in the Spanish market, which until then had been managed through agents.
2013
In order to meet the customer service requirements of the Spanish market, the distribution unit M.A.SILVA & Garzón, S.L. opened new facilities in Logroño, Spain, with an area of around 2,000 m2.
2014
The M.A.SILVA 3 – Cortiças, S.A. unit and raw material centre was expanded by 40,000 m2 of available area, for cork storage (total 70,000 m2).
2015
M.A.SILVA Cortiças do Brasil Ltda. obtained the ISO9001 and ISO22000 certifications. M.A.SILVA Corks USA (Santa Rosa, CA) expanded its plant by 8,000 m2. This new unit uses only solar energy.
2016
M.A.SILVA Portugal launched the ONEBYONE® technology in January 2016, offering clients a guarantee of TCA-free cork stoppers. This fully automated process is based on cutting edge technology using a gas-phase spectroscopy system, and is available for high-end cork stoppers for Premium wines. With this new technology, corks are inspected one by one, to detect any trace of TCA, leaving no margin for human error.
2017
On 20 July 2017, the new facilities dedicated to the production of technical and sparkling wine corks were inaugurated by the President and Founder of the M.A.SILVA group, Manuel Silva, and the Mayor of Santa Maria da Feira, Emídio Sousa, in Mozelos – M.A.SILVA 2 – Cortiças, S.A.
2019
This year was marked by the development of a new cutting edge technology – NEOTECH® – which revolutionised the market, with an innovative process of controlled steam and pressure, which expels TCA and other volatile compounds from the cork granules. This technology makes it possible to preserve the natural characteristics of the cork stopper, without mechanical intervention, eliminating granule stratification and guaranteeing uniformity in the performance of the natural characteristics of cork.
2020
In February, M.A.SILVA Portugal launched the NEOTECH® technology, guaranteeing TCA-free cork stoppers, the elimination of granule stratification and greater uniformity in the performance of the natural characteristics of cork.
2022
In the year of its 50th anniversary, M.A.SILVA developed a new image to present to its stakeholders, in the form of rebranding. A new era in the company's history is thus introduced.


Our best guarantee?
Quality, naturally.
It is in the diversity of each wine and sparkling wine that we find the multiplicity of M.A.SILVA cork stoppers which, naturally, inspire oenologists and wine specialists.
0 Years
Experience in cork
0 Million
Corks produced in 2022
0 Industrial Units
Across the World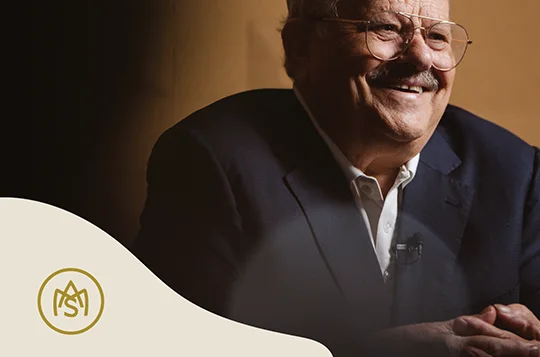 Manuel Silva
(Founder and President)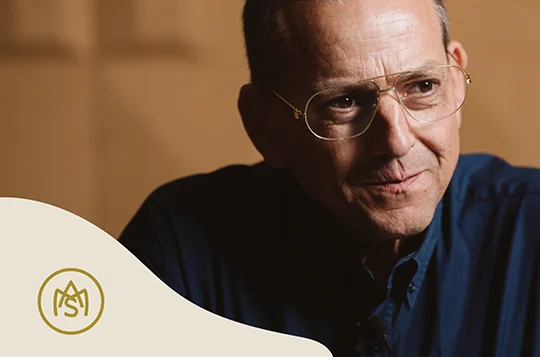 José Silva
(CEO)
Our history began in the 1970s, with Manuel Alves da Silva, M.A.SILVA's founder and current CEO, who inspired our company to build a 50-year-old reality. These are the values, rigour and vision of our founder, which have been passed down from generation to generation to the current Executive Board presided by José Silva, undertaking a serious commitment to quality. With an increasingly distinctive and varied production of cork stoppers, at M.A.SILVA we naturally preserve the sealing and evolution of wines and sparkling wines, from generation to generation, from technology to technology, from stopper to stopper.

We rely on the best professionals. We are surrounded by the best people.
We sit at the table with our people.
We are not the biggest, so we are naturally versatile.
More than a group, we are a purpose.
We stay close.
We are committed to a close relationship with wine and sparkling wines.
By nature and for nature.
We toast to the quality that, together, we serve at the table.
We are naturally together.
— M.A.SILVA
Find out more about M.A.SILVA
Download our brochures